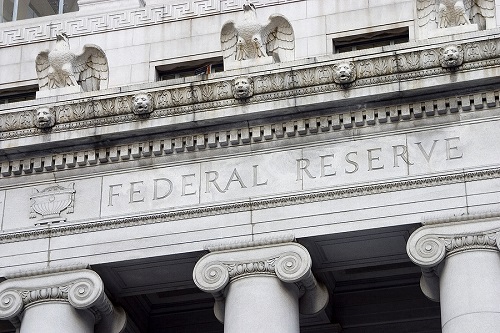 The Federal Reserve has indicated that they will continue to hike up interest rates in spite of criticism from president Donald Trump and others who see the hike as damaging to the economy. The Feds officials are dedicated to the belief that rising rates will contribute to a more stable economy.
If you have student loans, credit card debt, or a home equity line of credit, you may be seeing the cost of those loans jump up yet again. A summary of the September 25-26 Federal Open Market Committee session reflected both confidence in the rate of economic growth and some hesitancy over the impact that tariffs might have on the future path, according to a report by CNBC. 
Unfortunately, ultimately, the committee unanimously voted to approve a quarter-point hike to its benchmark rate target, with members indicating that more increases are on the way. The increase took the target range to 2 percent to 2.25 percent. Although this news isn't exactly new, it has now begun to have a negative effect on the wallets of some Americans and on the federal government. As the government continues to commit suicide with their rising national debt, soon, just the interest on the debt will surpass the United States' bloated military budget.
"With regard to the outlook for monetary policy beyond this meeting, participants generally anticipated that further gradual increases in the target range for the federal funds rate would most likely be consistent with a sustained economic expansion, strong labor market conditions, and inflation near 2 percent over the medium term," the minutes read.
Even though Trump has criticized the rising rates, the Fed turned the tables on him, saying his policies aren't much better. "Despite this optimism [over a strong economy], a number of contacts cited factors that were causing them to forego production or investment opportunities in some cases, including labor shortages and uncertainty regarding trade policy," the minutes said. "In particular, tariffs on aluminum and steel were cited as reducing new investment in the energy sector. Contacts also suggested that firms were attempting to diversify the set of countries with which they trade — both imports and exports — as a result of uncertainty over tariff policy," the summary added.
The move to hike rates again is in keeping with recent remarks from several Fed officials, who appear to be veering away from targeting a longer-run "neutral" rate that is neither restrictive nor accommodative and instead, letting economic data and financial conditions be the guide. The minutes note that all future policy moves would "depend on the evaluation of incoming information and its implications for the economic outlook. "In this context, estimates of the level of the neutral federal funds rate would be only one among many factors that the Committee would consider in making its policy decisions."
Originally posted 2019-06-19 02:31:51.