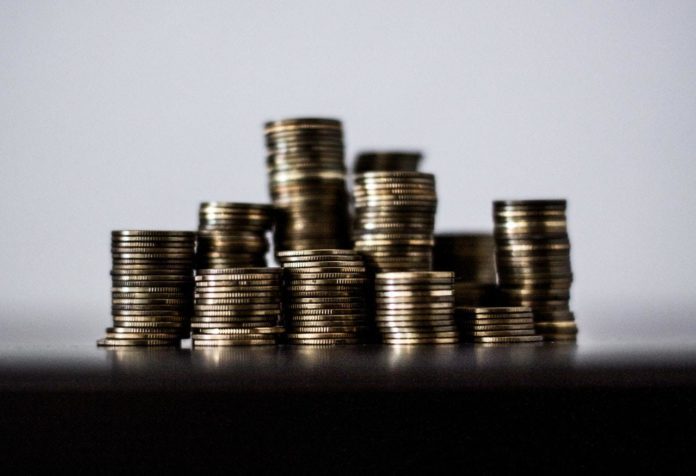 When there is an opportunity, we don't waste it. We preppers are very good at nearly everything we do, once we finally start down the road to project completion and timely success. The few things we do poorly are generally the foundation for our poor public image. Some of these are our poor selections, among the millions of printed pages concerning "being prepared" to live through a disaster.
Our most glaring and dramatic procedural mistake is also the main reason non-preppers also fail at an alarmingly high percentage of starts. Yes, we still have much in common with our non-prepper friends and family.
Not Shopping With Frugality
We do not shop in any manner that even remotely resembles frugality. And we love small, inexpensive gadgets that are promoted as the "be all and end all" trinket to make sleeping on a bed of gravel enjoyable. This is well known as a final, unnecessary deal beaker, in all seventeen dialects of spoken English, except in my house, of course.
Shop on the Internet
And, yes, we do a very poor job on knowing how to shop on the Internet for information about something we could actually buy much less expensive at one of the big box stores. We should use the Internet as an product information and retail store selection device. Instead, we use the Internet as an excellent means of not looking like a very young, Y2K, survivalist, weird person buying strange items by the hundreds and doing an instant Tom Hanks "stranded on an island without a razor" imitation.
We are still somewhat embarrassed to be known as a "prepper". We are wasting time, money, energy, and family positive attitude!
What a waste of an opportunity when the news media is crying the sky, named Harvey, Irma, or Jose or whatever storm name is next on the politically correct list, is falling on us. We can go into stores and ask what are people buying "today " that will be important if the local power goes out and is still inexpensive to buy? That's always a great question!
Related: Retail Spiralling Toward Bankruptcy
Prepping- A Sign of Astute Observation and Talent
Being a prepper is a sign of astute observation and deduction/analysis talent. Others really wish that they had your abilities and foresight. "Too bad, so sad." Milk the bad weather for every ounce of community support for being a prepper as best you can. Embarrassed? Get over it, and get busy upgrading your communication skills, your nutrition perspectives, and your knowledge of the benefits of group purchasing. That's how we can realize lower unit prices, zero shipping charges, and often no sales taxes.
Free E-Books
We are still gun-shy about anything that remotely looks, feels, smells, or sounds like … are you ready?… a "Free E-book" from amazon. There are zillions of free titles that will help a prepper to get ahead of the game in many survivalist interests.
Just do this amazon search wordage: "free kindle preparedness books". Today, I found 27 free titles you can download to your PC or a MAC or a tablet or a Kindle.
This is just a small sample and from only a single source.
"Amazon Living Off The Grid And Loving It: 40 Creative Ways To Living A Stress-Free And Self-Sustaining Lifestyle" (Simple Living, Off Grid Living, Off The GridHomes, DIY Survival Guide, Prepping & Survival) Kindle Edition by Kathy Stanton ( $0.00 kindle unlimited logoor perhaps this one, also free:
"Prepping On A Budget: Penny Pinching Prepping: Cheap and Free ways to stockpile now before the SHTF AND TEOTWAWKI" Kindle Edition by K Owen (Author $0.00 kindle unlimited logo)or this one, also free:
"Prepping for Disaster 2-Box Set: Everyday Carry Guide, Bug Out Bag Guide" Nov 21, 2015, by Brad Kaiser and Ken Johnson Kindle Edition $0.00How can we not appreciate this freebie?
"Bronchial Asthma In Children, A Book That Tells You How To Help Your Child Understand And Manage Bronchial Asthma" Kindle Edition by Abram Snyman (Author) $0.00 kindle unlimited logoor this good health, all free
"Transform Your Health: 10 Easy Habits to Lose Weight for Good: Diets Don't Work. Healthy Habits Do. Start These 10 Lifestyle Habits Today to Transform … Feel Fantastic! (Break The Habit Series)" Kindle Edition by Natalie Loeffler (Author) $0.00
Enough Kindle– Learn More
Okay, that's enough kindle stuff. You now have the means to gather greater skills and knowledge. Get busy looking for someone to learn with you!
As senior and experienced preppers, we are really good at storing food stocks, various types of ammo, a great variety of barter goods, and, yes, we men did remember to allocate funding for women's personal care products, those items, and other stuff that our Procter and Gamble engineer son learned to call "fem-care". He created the machinery that packaged the pampers and the other stuff.
Documentation
Yes, we do know how to maximize every cubic inch of storage space to put prepper type stuff away, but we are not so good at documentation concerning what it is, and how much we have stored, and when should we rotate for new shelf-life, and where it is. Things in storage need to be recorded, whether in the house, basement, attic, garage, or garage attic area. And now we have come to the biggie male mistake for which we are famous!
This common really dumb mistake, usually restricted to adult males who generally do most everything else almost perfectly, comes in three simple, easy parts.
Watch my lips as I read this to you. I'll go slow so you miss nothing.
Somewhere in the list of documented items above, write how much the stuff costs!, and
Tell and show all of this "storage stuff" documented information to your favorite in-house special person (spouse, et cetera ), and
Actually show that trusted in-house person exactly where the stuff is stored.
We call this simple three stepper activity the "hands-on the stuff" and "hands off of the divorce papers".
It is a long-established and proven non-toxic prepper home safety process. Try it just once, and impress the youngsters in the house.
Related: How to Build a BOB for Under $500/$750/$1000
Recognize Expertise, Hers in Shopping
Moving on to another specific area of expertise, we guys usually need stern guidance and picture demo instructions, small bulk amounts of an array of usual and never-to-be-forgotten or lost would be the usual and everyday usage "stuff" we guys always find in the bathroom when we need any of it, even though we have never shopped for any of it. Therefore, do not start shopping now. You are many years too late. Give in to her experience gracefully. Do not ask how much it cost, now smile as you slowly back out of the bathroom.
Treat this next one as if it were engraved on the back of that famous stone table and marked as #11. Here it is:
Do not ask what it or they are for, because if you do not know what it is for, then you do not have "a need to know". What you do need to know is that it is not for you, not today, not tomorrow, and not ever!
Change your talking topic immediately.
Male Personal Care Items
Let's move on to the male personal care items you had better have in large numbers, or else!
By the numbers:
Manual shaving brush and soap. Three sets- two for you and one to barter
Safety razor blades. About 10 + lbs. Go house brand, if possible.
The safety razor. Three sets– two for you and one to barter. Get more, if they're inexpensive.
Stick deodorant, not the roll-on type. Go inexpensive.
Denture adhesive, powdered only. Buy inexpensive, in a case from Ireland.
Denture cleaning items in your choice of style. Go inexpensive and buy plenty.
Bar soap of your choice. Get plenty, and go inexpensive.
Shoe polish, inexpensive, and paste only. Image counts big time, all of the time.
Male birth control. It's a terrific barter item but provides no personal warranty.
Okay, we are at the point where we need to do more details on items 1 through 9.
The Face– Beards and Mustaches
The first thing a new person sees in a man's appearance is always the face. A small well-trimmed beard and mustache look good, but not every man can grow and then care for the facial hair. The "I can't grow a beard" guys tend to not like/trust the "I can's".
Personal Appearance
Personal appearance in post-Schumer times is going to be a very important item. This is true much more than now in pre-event days. How we look to others when doing bartering or discussing security arrangements or leading a group will easily be a major decisive factor in decisions of trust and certainty. Additionally, our personal hygiene and appearance will always enable us to work better and to have a more positive attitude towards stress events.
Having clean clothes and shoes/boots in good repair implies success and integrity.
The positive appearance also tends to imply competence in everyday responsibilities.
The positive appearance also tends to project an aura of proven leadership.
When we are a part of a group situation and we want to project power, trustworthiness, and ability, everyone in the group should tend to dress and look much like the group leader.
However, uniforms are a negative projection.
Purchasing Items 1-3
For items 1-3, do your Internet consumer research and go for low-cost with high-quality ratio, buy-in multiple sets, and get lots of soap and blades. I used these Google search words to see a huge variety of shaving items: "male shaving soap and brush".
Purchasing Item 5- Denture Powder
I personally wear a full set of dentures, and through the years I have settled on Wernets as my brand of choice.
Using Super Wernets Denture Adhesive Powder
I considered cost per oz, shipping, ease of usability, and shelf life. My personal choice was to buy a full case from Ireland with free shipping. I cut the top half of a gallon plastic jug and put a large baggie in it. I shake the denture powder onto the denture and any overage powder then falls down into the baggie. One bottle lasts about 4-5 months, and when I empty the bottle, I pour the loose powder from the baggie into the new bottle I just opened. There's no waste. And for some folks, this is a terrific barter item.
Purchasing #9
Regarding item #9, just think about the high level of need and the difficulty of acquisition after the SHTF event. You, personally, may well be the person with the need.
Dollar Tree
My sweet wife of 50+ years recently walked me through the Dollar Tree store. Absolutely everything in the store is priced exactly the same, $1.00. This is an ideal place to shop for many of the items we preppers want to have available. And it does look like a strange business arrangement when the family dollar store, where everything costs more than a dollar actually owns the real dollar store.
When Preparations Justified
I have no idea when, where, who, or why our preparations will be fully justified by the then-current events. We just work at our day-to-day regular life and work at prepping quietly at home. I am of the opinion that each of us has an obligation to be helpful to one another as our circumstances will permit. We try to put into practice in our daily lives the Savior's command to "feed my sheep".
I have gained much experience in my 76 years, and these blog entries are the best I can do while I sit here knowing that I am dependent on a 100-foot oxygen tube and weekly refills of two 100-pound portable oxygen tanks.
Thanks for your time, your concern, your prayers, and especially your input. Your response comments are very much appreciated.
Related: Why Are Food Prices Increasing One Month into the Corona Virus Pandemic?