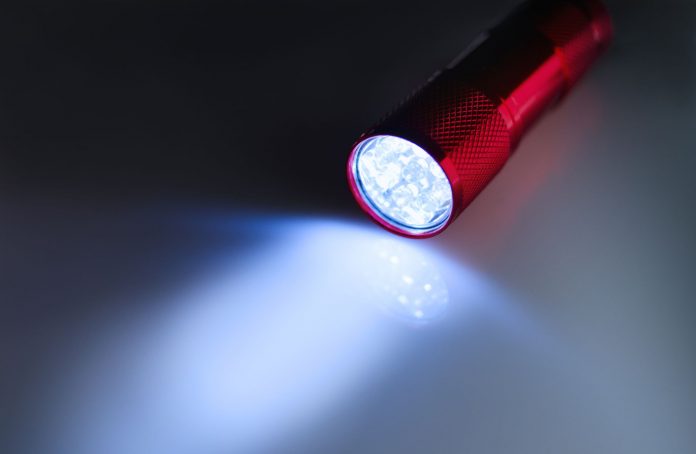 According to the US Energy Information Association, in 2015, the average power outage is no more than 5 hours. (Source: EIA) These are the local weather or downed power line incidents, the random day to day power outages that affect everyone. Of course, extreme weather can knock power out for months. (evidence: Hurricane Katrina, Puerto Rico…)
Losing power for 5 hours isn't going to require a complete lifestyle change, but it may disrupt your normal habits. For those with special needs, even a few hours without power could be dangerous.
5 Essential Things you Need during a Power Outage:
#1 A Plan
The number 1 thing you need for a power outage is A PLAN.
A little thought ahead of time can save stress and time during a power outage. This is especially important for those will special needs like oxygen, or other medical devices required to be constantly on.
Do you need back up power immediately? Like a gas generator or battery system?
This plan must be tailored to your family and your specific needs.
#2 A Cooking Method
The power goes out right at dinner time, what are you going to do? Do you have a way to cook without electricity?
Here are some cooking options:
Gas/Charcoal Grill

Pull out your apron, dad sneakers with white socks and get grilling!
Like this small Weber Grill

Propane Stove

A camping stove that runs on propane or other canister fuels: Coleman grill

Backpacking Stove

This is the tiny camp stove often used by backpackers.
Consider this small, cheap stove for heating water: Backpacking Stove + Fuel

Alcohol Stoves

These are the tiny canisters you see in restaurants and catering to keep foods warm. You light the alcohol gel and they burn at a steady rate. They aren't great but they will do the trick.
Can-o-fire (as I called them as a kid): Gel Fire Cans

Fireplace

Do you have a fireplace at home? Then you have a build in the electric-proof cooking method!

Outdoor Fire-pit

It's campfire time! Why not start a backyard fire and cook over that? Just because the power is out, doesn't mean you can't have some backyard adventures too!
Related: 18 Survival Apps That Could Save Your Life
#3 A Water Method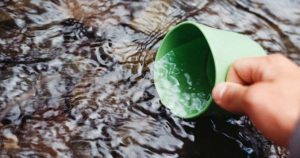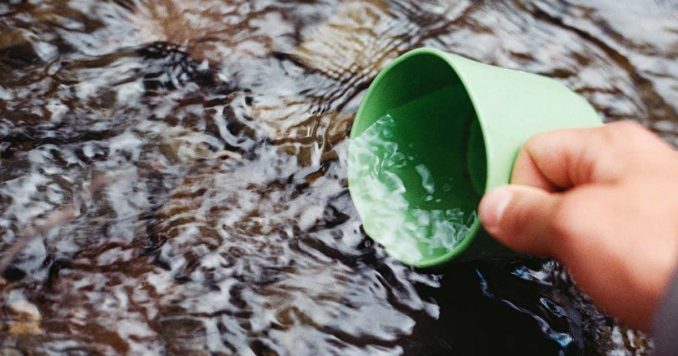 Humans (and all living things) need water. Just a fact of life, I don't need to hammer the point.
#1 Do you have extra water on hand if the tap stops producing clean drinkable water?
#2 Do you have a way to get and purify more water if needed?
If you have a way to purify water, then the number of water sources available open up dramatically.
If nothing else, consider getting a Sawyer filter. This tiny filter can turn any non-salt water into drinking and cooking water. You can screw it to a bottle and drink right away. You can attach a straw to it. You can gravity filter water through for cooking.
I've used it backpacking and I recommend it as cheap insurance against water disruptions.
#4 A Light Method
Sitting around in a dark, quiet room will get old real fast. Unless partial sensory deprivation is your thing, you'll want a light.
Simple Options:
A headlamp

The perk: it's attached to your head.
The risk: blinding other people in their eyeballs

A flashlight

Tried and true method for dealing with the breaker box (and strange noises) in the basement.

A battery lantern
Related: How to Prepare Your Mind For The Coming Crisis
#5 A Peeing Method
When you gotta go, you gotta go. Your apartment neighbor might frown on you peeing outside behind the only tree in the communal yard. But likely, if you have city sewer a few hours power loss won't mean a loss in water pressure.
But we are all about being prepared: having a bucket with trash bags and kitty litter handy may be a good backup solution.
Put the trash bag over your empty toilet, under the seat. Pee. Add kitty litter. Close the lid.
When the bag gets kinda full, seal it in the bucket or take it out to the trash. Done.