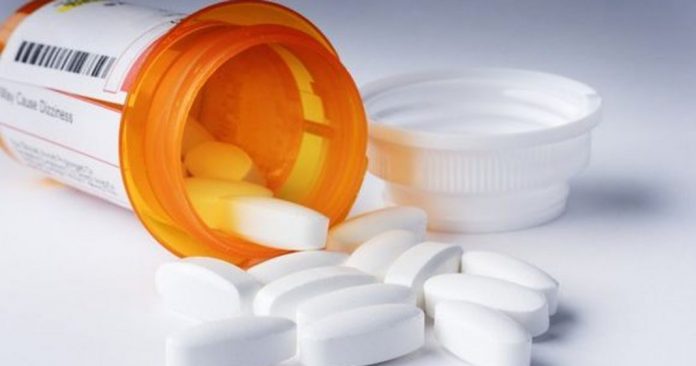 I really have to say that although I'm the kind of guy that would rather stick to a cup of tea when the cold hits, having a couple of pain meds around really helped me pick up the pace when I wasn't quite feeling like myself.
The need for a painkiller becomes even direr in case of an SHTF situation. Sure, pain meds are great when you need to deal with a pulled muscle or soreness after an intense hike, but they become vital when you have an injury to tend. Because I was foolish enough to carry heavy boxes during my time as an intern, I now have a very sore back and a taste for pain relievers, especially ibuprofen.
Now, the problem with painkillers is knowing how to pick your poison. There are tons of pain meds on the market but, unfortunately, to some, most of them are regulated by Federal Law. That means no Vicodin if you haven't received a Schedule II or III from your doc.
Every so often, the popping-pills-just-because-they're-for-pain style has landed more people in the ER compared to those who experienced a nasty med side effect. Yes, it can happen. If you read the label carefully, you will see that even stuff as basic as aspirin comes with a truck-full of side effects.
True story: my late aunt was once rushed to the ER because she heard ringing in her ears for three days straight. Turns out that she was in that one percent of patients who have experienced auditory hallucinations after taking aspirin.
Related: The Only 4 Antibiotics You'll Need when SHTF
So, before you go out buying every over-the-counter painkiller you can find (won't even consider discussing the heavy stuff like Vicodin) you will need to do a little research about known side-effects. Painkillers aren't good if they end up causing more pain or killing you! So, before taking pills like Tic-Tacs, be sure to check in with your doc to see what kind of pain meds agree with your body.
The list may be shorter than you think. One more thing before we tackle today's topic – never, ever, buy meds online. Don't get fooled by those flashy ads, giveaways or price cutbacks. The chances are that you will end up with sugar pills or God knows what. Also, if you care about your body, you would do well to stay away from stronger painkillers, even though you can order them online without a prescription.
Now, for those who are interested in stockpiling more pain meds, here's my list of must-have over-the-counter painkillers and what they're good for.
Ibuprofen
Commercial name(s): Nurofen, Advil, Motrin.
Recommended daily dose (adult): 800 milligrams per dose or according to the doc's prescription.
Recommended daily dose (child): 400 milligrams per dose or according to the doc's prescription
Probably the most common painkiller on the market is the over glorified Ibuprofen. Because it is an NSAID (a nonsteroidal anti-inflammatory drug), Ibuprofen is very effective at decreasing swelling and fever in addition to taking away the ouchie. It's commonly used to treat stuff like tooth pains, muscle aches, cramps, headaches, and minor back pains. Careful about using Ibuprofen, though.
Some studies have pointed out that this med can cause renal failure if the patient has kidney problems. You should also refrain from using Ibuprofen if you have heart issues, as it is known to produce blood clots in a patient with cardiovascular issues.
Don't be like yours truly and take it on an empty stomach because you'll end up with one Hell of a tummy ache. A box of 30 x 800 mg pills costs around 14 bucks and, the best news is that you can buy as much as you want because no one is going to ask you about a prescription.
Related: 14 Powerful Natural Remedies For A Sinus Infection
2. Aspirin
Commercial name: Aspirin®
Recommended daily dose (adult): one or two tablets every 4 hours or two tablets every 6 hours
Recommended daily dose (child): same as adults. In case of children under 12, check with your doc.
You can't get any more basic than aspirin when it comes to over-the-counter pain meds. Although it can be used in case of an emergency for reducing fever or swelling, aspirin is mostly used for muscle pains, headaches, toothaches, and cold-induced fever.
Be sure to drink plenty of water when taking the pill.
FYI: if you're a hiking buff like me, you can reduce some of that soreness by taking aspirin in conjunction with paracetamol. Together, they're great painkillers and will speed up your recovery. Be sure to take them before the soreness kicks in. Otherwise, you would end up just taking two pills.
3. Acetaminophen
Commercial name(s): Tylenol, Calpol, Panadol, Paracetamol, Bromo Seltzer, Actamin, and Tempra.
Recommended daily dose (adult): 1000 milligrams at one time.
Recommended daily dose (child): 5 doses in 24 hours based on the child's weight.
Though it's placed in the same pot as Ibuprofen (considered to be an NSAID), acetaminophen has more in common with aspirin. It's very effective at relieving paint and breaking the cold- or flu-induced fever. Its effectiveness can be boosted when used with aspirin. Careful about taking too much because it can severely damage your liver.
Related: How to Make All-Natural Homemade Turmeric Pain Pills
4. Naproxen
Commercial name(s): Naprosyn®
Recommended daily dose (adult): 750 milligrams for the first dose, then 250 milligrams every 8 hours.
Recommended daily dose (child): 1 gram per day or 5 milligrams per kilogram twice a day.
Naproxen is an NSAID commonly used to relieve pain and to bring down swelling and fever. Since it's considered to be more kick-ass compared to Ibuprofen, it's also used to treat other conditions such as tendonitis, gout, rheumatoid arthritis, and back pain (hooray for me!).
Be careful about taking too many pills, as it can lead to kidney failure. The best thing about using Naproxen over Ibuprofen is that the first starts working in 30 minutes or less, whereas the latter begins to act in 45 to 60 minutes.
Enough meds for you? Well, take it from someone who learned this the hard way: there's no such thing as too many painkillers around the house. So, what are you waiting for? Go and stock, but remember to check in with your doc first before doing anything stupid.