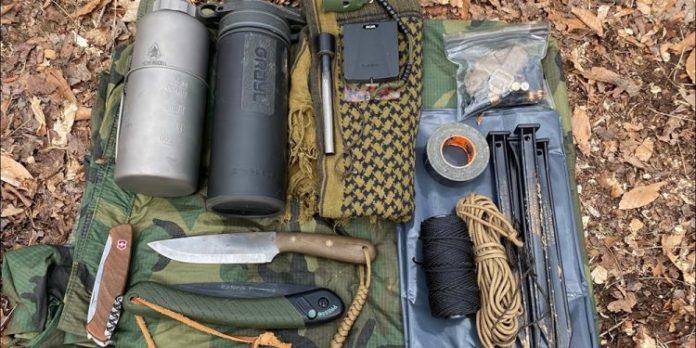 In some cases, military gear can be an exceptional choice for prepping or survival and often, this gear is not all that expensive. Even though army surplus stores are beginning to fade out of existence, many of them are still around.
As preppers and survivalists, we should be making a point to use these stores to our advantage before eCommerce erases them from existence.
I have compiled this list of 11 military surplus items that you can find in surplus stores for under twenty dollars.
Most of these are items that I have either purchased in the past or are currently on the lookout for.
Field Manuals
The military seems to have a field manual for everything, and they can be invaluable resources for preppers and survivalists alike.
These books are packed with useful information from weapons to navigation and would make a great addition to any prepper's bookshelf.
A few notable field manuals to keep your eye out for are:
• FM 3-25.26 Land Navigation
• FM 21-76 Survival
• SH 12-76 Army Ranger Handbook
• FM 4-25.11 First Aid For Soldiers
• FM 5-31 Boobytraps
• FM 20-3 Camouflage
This is a short list, and your local surplus store is bound to have a host of other titles you may find interesting.
Poncho
Often you can find old surplus ponchos at your local surplus store for less than twenty dollars, but you'll need to check them over thoroughly for any holes or rot.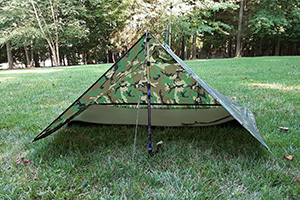 These are not only great for protection from the rain but can be used as an improvised shelter, stretcher, bodybag, or an improvised sleeping bag when paired with a poncho liner.
If you can locate good ponchos at a good price, it is worthwhile to pick up a couple of them.
Snipers Veil
I often will use a sniper's veil as a scarf when I'm hunting or scouting. These have similar uses to that of a shemagh, but since a sniper veil is a cotton mesh, you can use it in many situations where you may need a net.
Sniper veils also act as fantastic camouflage that you can drape over your head while still seeing through it.
Shemagh
Most preppers, survivalists, and bushcrafters have a shemagh or two because they are indispensable pieces of kit. Army surplus stores are great places to find these items, both new and used in a wide variety of colours.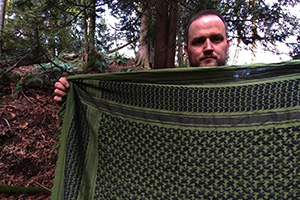 Be aware of cheap knockoffs made from polyester; always look for shemaghs that are 100 percent cotton only.
The list of uses for the humble shemagh is worth an article on its own but what I can say is that my shemagh found itself used to sling my son's broken arm while out in the bush.
Watch Cap
When I was a young soldier, I never wore the issued wool watch cap because I thought my thin balaclava made me look cooler and more tactical; as the adage goes, "Looking good is half the battle."
I was definitely cooler since my headgear choice was nowhere near as warm and cozy as an issued watch cap.
These caps come in different styles and thicknesses, but as long as they are made from wool, they will be very warm and well worth a purchase.
Every winter, I wear my old army watch cap to keep my head warm as I commute to and from work, out in the yard, or the woods.
P-38 or P-51 Can opener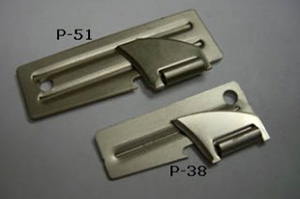 The P-38 can opener was put into service in 1942 and issued along with the K-rations and C-rations until the 1980s.
While the military service requirement has disappeared, the P-38 and its larger sibling, the P-51, are still produced commercially.
These can openers are made of a thin piece of metal that acts as the handle and a small blade that flips out at a right angle. Since these can openers are small and inexpensive, it is easy to include a few of them along with your canned food stores.
The P-51 is the only can opener that I use, and there is always one of these in my kitchen utensil drawer; in fact, I can open a can of soup faster with a P-51 than the usual manual can openers you'll find in most kitchens.
Pouches
I'm a strong believer in organization, and one of the best ways to organize gear is using pouches to keep various pieces of equipment together and organized.
The military has a massive assortment of pouches and bags that you can repurpose to organize your gear, be it in a pack or for storage.
Trioxane Fuel Tabs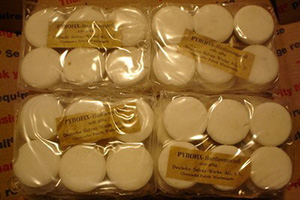 These little fuel tabs are a little thought of prep that you can often still find in your local surplus store.
While the military has now shifted to using flameless ration heaters, I have fond memories of firing up some of these tabs to get a brew on or warming up a pouch of barely edible mystery meat.
These little tabs also act as great firestarters and are good to keep in fire kits. I like to keep one or two in my bino harness to aid in fire starting.
Sleeping Pad
The great thing about a foam sleeping pad is that they never leak and deflate. Self-inflating air mattresses are becoming the standard sleeping equipment for so many, and most people carry a patch kit to deal with an unexpected puncture.
The problem is that the three am deflating of your insulation from the cold ground is still going to disrupt your slumber. I've slept on the same foam pad since I was 18 and have no intention of changing.
Sandbags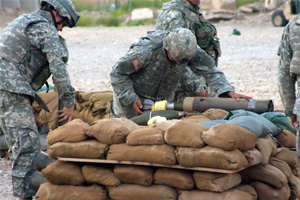 Sandbags are great to have around, and they do not take up too much space when empty.
You can use filled sandbags to divert water, as ballistic protection, counterweight, ballast, and you can use empty sandbags to store loose gear.
In most cases, it is not practical to keep enough of these bags around to fortify a home or prevent flooding, but having a few dozen on hand is something that will certainly come in handy in a grid-down situation.
Ammo Cans
Ammo cans are so useful it is a good idea to have several on hand. They also come in a variety of shapes and sizes to suit a variety of needs and uses.
Ammo cans are awesome for storing all sorts of loose gear and are sized so that they can fit in a lot of spaces.
A few years back, I turned an old 7.62mm ammo can into a toolbox that fit perfectly behind the seat of my old Chevy S-10. I also have a cardboard-lined ammo can as a faraday cage where I store a few ham radios and other electronics.
People have also turned ammo cans into stoves, battery power banks, and various other DIY projects.
Concluding Thought
While not all military surplus gear is worth stocking up on, there is still a good variety of clothing and equipment that is well worth the investment of a few dollars.
These little inexpensive preps often prove to be the most valuable additions to your kits.