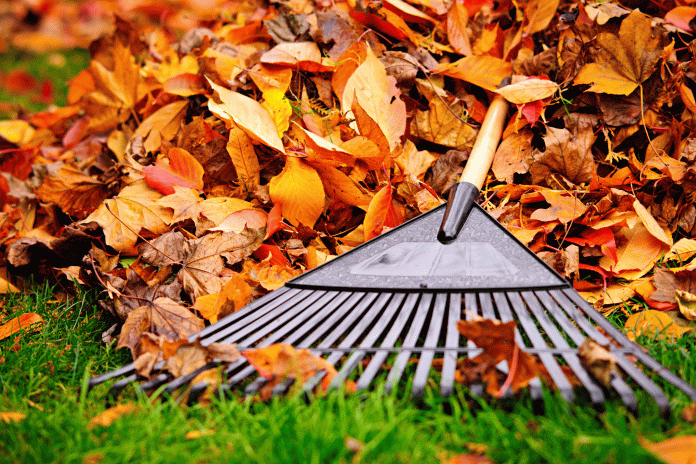 Fall has finally arrived, and many of my favorites come with it, such as color changing leaves, football, chili, a break from the sun, bonfires, and looking forward to the winter holidays!
What I don't think too much about is all the falling leaves that will soon start to happen. We have a lot of trees around us, so the lawn would ultimately be a blanket of leaves and very dense.
A couple of years ago, we agreed that for the joy of falling leaves, raking them into big piles and jumping into them, our family was getting a little too mature. I suppose it's just not as cool to do it when you're a teenager.
Yet, for a few days, we didn't want to experience back pain or to grow blisters, only to bag them all and throw them away.
So, with a riding lawn mower, we started riding over them instead. What we find is that it made our yard for the winter a very affordable (cost of gas only) and simple way to mulch. We were not sure it would work, but it did, and beautifully. Currently, we were not able to do it last year, because our mower broke down. And, our grass wasn't nearly as good this spring as it was in the last couple of years.
Still, it made me think: are there any other benefits to falling leaves? Yeah, there are, obviously.
Related: 23 Medicinal Plants the Native Americans Used on a Daily Basis
Lawn Mulch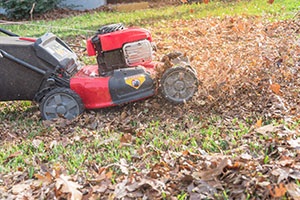 Use your riding mower to make mulch for the lawn as I described above. Simply ride several times over the leaves until all of them are finely chopped. Here's the toughest part, leave it. Don't rake it up.
Yes, for a brief period of time, the lawn will look a bit on the brown side. But, through the winter and into the spring months, the tiny bits will break down to give the lawn amazing organic nutrients.
You may have to do this more than once, depending on how many trees and leaves you have. With 6″ or less of leaves lying on the ground, it should be finished. And, if it drops later, do it again.
Before you do this, make sure to take off the bagging attachment, because you want to leave it on the field, not pick it up. Another valuable tip for this is to make sure that before riding through the leaves, rocks and big sticks are picked up. You don't want to be surprised with flying objects coming from below the mower.
Related: 36 PVC DIY Projects for Your Homestead
Leaf Mold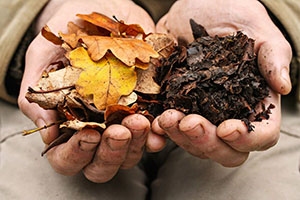 Another name for compost is leaf mold, but it is just leaves. There's nothing else added. This takes time and a little more effort than the strategy of the riding mower. Collect the leaves and place them in plastic bins or bags, completely intact or not.
Have these leaves preserved for 2-3 years. Be sure, however, to keep them moist. Eventually, Fungi can take over and make a leaf mold that is nutritious.
The leaves should have disintegrated into a dark nutrient-rich conditioner in a few years, which is excellent for soil. You should also remember that it's going to have a slightly sweet odor.
Related: 17 Forgotten Preservation Hacks that Will Save You Money
Protective Mulch for Landscaping and Gardens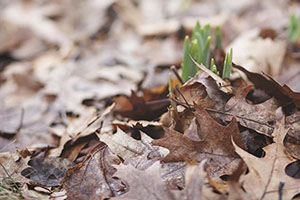 Chopped leaves for your perennials, shrubs , and trees will assist with weed control and winter defense barriers. It will help to preserve moisture as well.
The chopped leaves scattered around the bases is all you need to do, and it will serve as an insulating cover and maintain moisture.
A layer of leaves will also support the bulbs, such as garlic or tulips, that are planted in the fall. Without actual sprouting, it will help them take root, while shielding them from the frost.
Great Way to Store Root Vegetables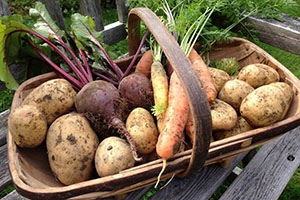 Are you looking for a good way for your root vegetables to be stored? Find a cool and humid spot, one where you can store your root veggies, such as beets or carrots.
Between layers of damp leaves, put the vegetables. Sprinkle each layer with water if they are not damp. Just make sure it is not too wet or soggy for them.
Until you are ready to use them, this will help protect the vegetables. If you buy your root vegetables at the local farmer's market, you might also use this form of storage.
Weed Barrier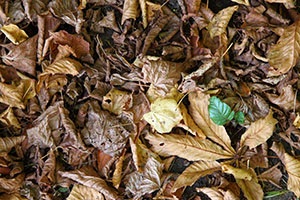 You can use the leaves to serve as a weed barrier for your spring plantings, if you save them over the winter. These can be left intact or cut up either.
When planting your spring produce and plants, they can reduce weeds from coming up, as well as help maintain the essential moisture for the soil.
Related: How to Keep Moisture and Pests Away from Your Food Stockpile
Make a Compost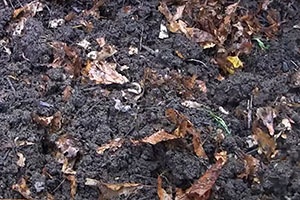 To raise your soil when planting, leaves can make a beautifully rich compost. It's carbon-rich and will supplement seasonal grass clippings that could be nitrogen-rich. For many plantings, the combination allows for a rich soil environment.
Simply save any of the fall leaves.
Then when spring arrives, with about 1 inch of freshly cut grass clippings, layer about 3-4 inches of the leaves and you will have an all-natural and rich compost to support your garden and landscaping.
So, if the days of jumping on your leaf pile are over, make sure you take advantage of the dropping leaves for the good of your climate … and your back. And if you still want to pile them up and jump into them, when you are done, put them to good use!