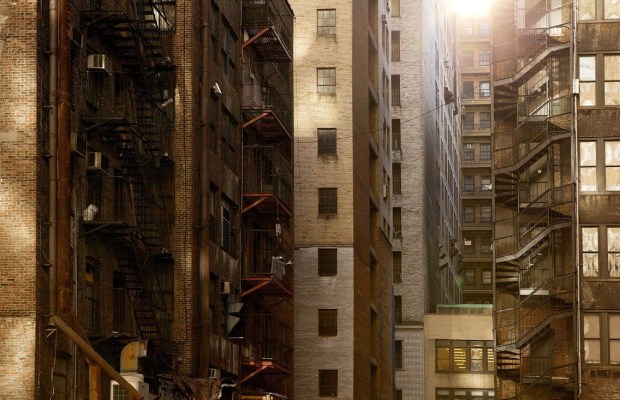 Most people take electricity for granted. When your power goes out at home or you need power on-the-go; how would you get it? The answer is a portable solar generator. Much lighter and more convenient than standard fuel-powered backup generators; portable solar generators deliver the power of renewable electricity wherever you go.
If you find yourself in an extended power outage or stuck in a location that lacks an electric outlet or grid; a portable solar generator can generate power without fuel. The innovative technology works by consuming power from sunlight and converting it into a versatile power source.
Portable solar generators offer a number of key advantages:
Cost-effective: Solar generators rely on sunlight to function meaning you can save a substantial amount of money on fuel.
Less Noisy: Gas generators are known to be quite loud due to the rapidly-moving fans. Solar generators are constructed differently making them less noisy.
Low Maintenance: Solar generators have a fairly simple construction; making it a low-maintenance option for portable power.
With so many makes and models; choosing a portable solar generator is no easy task. Don't focus on cost alone when comparing options. To ensure that you remain safe and comfortable during emergency situations; choose a generator that will provide long-term performance and dependability. Check out our list of best portable solar generators.
Jackery Portable Power Station
An important part of being prepared for the unknown means having access to an emergency power supply during an outage. The Jackery Portable Power Station allows you to remain charged while outdoors or anywhere you may need power. The Explorer 240 model; which comes equipped with a car adapter charger; AC charger; and package bag; features a powerful lithium battery that boasts a 240Wh capacity yet weighs just 6.6 lbs.
The battery fully charges in just 7 to 10 hours by solar panel (sold separately); AC wall charger; or carport charger. Light and compact; the portable solar generator measures 5 inches wide and 8 inches tall and comes with a convenient handle for portability. The Jackery Portable Power Station Generator can be used to charge all types of devices; such as a mini fridge; laptop; drone; GoPro; mini projector; or lantern light.
Specs:
Capacity: 240Wh
Battery Type: 67000mAH Lithium-ion
Input: 8 mm DC
AC Output: 110V; 200W
Car Port: DC 12V; 10A; 120 Watt
USB Output: 5V; 2.4A
ExpertPower Alpha 400
Quiet; convenient; and compact; the ExpertPower Alpha 400 is the ultimate source of clean energy. The portable solar generator is lightweight; making it the perfect companion on road trips and outdoor adventures.
It's also powerful; allowing long-term use during extended outages and other emergencies. Use it to quickly charge phones; cameras; radios; CPAP machines; and more with its multi-functional DC output ports.
The Alpha 400 has a total of three AC outlets; in addition to six DC outputs. The AC outlets deliver clean energy for devices up to 400W. With the DC output ports; you can power 12V devices within a 15A range.
It comes equipped with Automatic Device Detection and also supports Fast Charging (2.1A) on each USB port. Complete charging can be completed in less than 7 hours. The ExpertPower Alpha 400 includes a portable power station.
Specs:
Input: 110 V 60Hz
Car Charger: 12V 6A
Wall Charger: DC 15V 6A
AC Output: 400W Continuous; 1000W Peak
4x USB Ports
3x DC Ports
1x Cigarette Socket
Nature's Generator
The Nature's Generator includes everything you need to retain power during outages or while off grid. The 1800W solar and wind powered generator with internal 60AH battery produces a whopping 720 watt hours of output on just one charge.
The premium system also includes a 100W Polycrystalline Nature's Generator Power Panel that has built-in wheels for easy transport; as well as 50 foot power panel cable that connects the power panel to the generator.
As the portable generator does not run on gas; it's safe to use both indoors and outdoors. The generator contains three 120V AC outlets and 2 USB ports that deliver a combined power of 3A.
There is also a 12V DC outlet; a solar input; and a wind input. A light-up LCD screen allows the user to view the charging status; battery level; and output usage for convenience. The generator weighs approximately 90 lbs.; while the power panel weighs just 28 lbs.
Specs:
Output Power: 1800W Max
Output Voltage: 120V
Output Frequency: 60Hz
Charging AC Input: 90W
Solar Input: 200W Max
Wind Input: 300W Max
Built-in 60aH SLA Battery
Goal Zero Yeti 400
Engineered with the latest in battery technology; the Goal Zero Yeti 400 is a 400 lithium solar generator kit complete with Normad 28 Plus Solar Panel. The kit includes a portable power station with wall plug; as well as a solar panel with 8mm and USB input cables.
The generator offers major power without noise and dangerous fumes. The power station has the ability to power up to seven devices at the same time; including small appliances; lights; phones; laptops; and more.
When paired with the Normad 28 solar panel; the generator provides a convenient source of energy for light power users. The Goal Zero Yeti 400 has a 428Wh capacity with two AC outlets; three 2.4A USB ports; two 12V ports; and a pure-sine wave inverter.
There is also an informative LCD display that lets the user know the battery level; as well as a runtime and recharge time calculator that takes the guesswork out of operation. All of the cables needed to recharge USB devices are included.
Specs:
Dimensions Unfolded: 12.1 x 31.6 x 0.1 inches
Dimensions Folded: 12.1 x 7.9 x 1 inches
Weight with Kickstand: 3.0 lbs.
Weight without Kickstand: 2.5 lbs.
Rated Power: 28W
Open Circuit Voltage: 18 to 22V
SUAOKI Portable Power Station
SUAOKI offers a 150Wh mini portable generator source that offers highly portable power on the go. With its lightweight body and multi-device charging capabilities; the solar generator is an effective way to power products such as phones; tablets; and small home appliances when electricity is not available. The power station weighs just 2.9 lbs. but encases 150 watt-hours of power.
The solar generator features four USB ports in which one offers quick-charging technology. There are also two AC outlets that provide a peak power of 150W; as well as a car port for in-car devices. When used with a solar panel (sold separately); the generator is able to generate clean solar energy. The SUAOKI Portable Station Generator has a built-in MPPT controller and can recharge itself using only sunlight.
Specs:
AC Adapter: 15V/2A
Car Charger: 12V
4x DC Output Ports
3x USB Ports
2x AC Outlets
2x Flashing Emergency Lights
2x Status Indicators
Battery Capacity: 150Wh
AC Continuous Output: 100W
AC Peak Output: 150W
Renogy Pheonix 210Wh/150W Portable Generator
When you need power fast; you don't want to be scrambling to put together a generator. The Renogy Phoenix Portable Generator makes it easy to achieve clean energy fast. The portable all-exclusive solar power generator is designed for off-grid and emergency use. Not only is it lightweight and compact; it also comes equipped with Renogy 20W Monocrystalline Solar Panels that can reach 100 watts.
The portable generator includes a 16Ah Li-ion battery and has a charging temperature of between 0 and 45 degrees Celsius. The Renogy Phoenix also has an 80 percent minimum inverter efficiency; an output AC frequency of 60 Hz; and a max continuous output power of 150W.
Specs:
Product Dimensions: 13.8 x 13.1 x 3.9 inches
Weight: 12.8 lbs.
Battery: 16Ah Lithium Ion
Output AC Frequency: 60 Hz
Continuous Output Power: 150W
Aeiusny Generator
For those who value being prepared; a portable solar generator is a must-have. The Aeiusny Generator is a gas-free multi-purpose solar generator and battery backup that can be used for everything from charging phones to providing energy for camping trips.
The Aeiusny Generator has a 288Wh portable battery for indoor and outdoor use; as well as three AC outlets; four DC ports; and four USB ports for multiple devices.
Measuring 12.7 x 5.91 x 8.66 inches and weighing just over 7 lbs.; the portable solar generator is compact and lightweight. The generator can be easily charged using the included wall outlet or car charger.
You can also recharge by solar panel (not included). Another great feature is the Battery Management System (BMS) which provides overcharge and overload protection.
Specs:
Battery: Lithium 288Wh/500W
Built-In Ports: 3 AC Outlets/4 DC Ports/4 USB Ports
Has Battery Management System (BMS)
Dimensions: 12.7 x 5.91 x 8.66 inches
Weight: 7.05 lbs.
Now you can make your own decision. Or?
Originally posted 2019-06-19 00:40:27.